1979
Company founded by Patrick Kiely
Patrick started the business and he took its name from the village he lived in, St Cross, Winchester, UK.  The first product manufactured by St Cross Electronics was a PCB interconnect "jumper".
1983
Company moves to Southampton
Orders soon came in to justify moving to a small industrial unit in Empress Road, Southampton.
1984
St Cross Electronics becomes LTD status
Company changes to Limited company status in April 1984
1984
Adrian Jukes, now Production Director joins St Cross Electronics
Adrian Jukes joins the company from BT on an apprenticeship scheme and soon makes an impression in the company earmarking himself for greater things.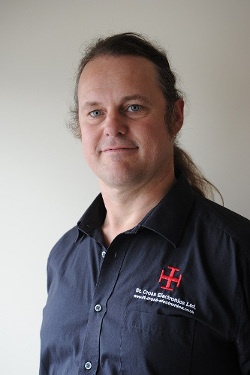 1986
Another move to bigger premises
The company's order book is continuing to grow and with a new Industrial Park being built, the company move into Unit 14 Mount Pleasant Ind Park, Southampton.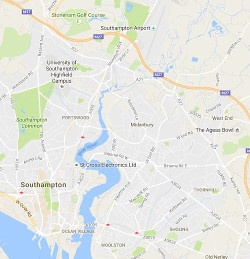 1988
Contract won with British Telecom
With the DAS (Digital Access Signalling) introduced by BT, St Cross Electronics were the sole suppliers of cable assemblies for this project.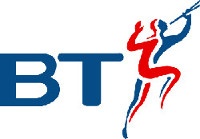 1989
Mezzanine floor added to Unit 14
With continued growth the company introduces some changes and a new mezzanine floor is put in and production moves to a dedicated cell in August 1989.  
1990
Awarded BS5750 Pt 2 QA approval
In 1990 we achieved with BSI approval to the BS5750 Part 2 QC system.  We still have this today but in its other guise as ISO9001.  This system enabled us to streamline our business and have QC approved procedures to ensure our customers receive the highest quality cable assemblies.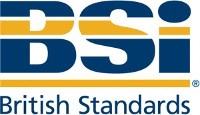 1993
St Cross Electronics wins the Camelot National Lottery Contract
We were awarded the rights to produce all cable assemblies for the camelot contract, supplying Racal Mobilcal.  We helped design the assemblies that would integrate with the network of terminals controlled by the 'nodes'.  This system is still the same system that is working today.  All the terminals in shops all connect through to the nodes that then stream to Camelot HQ.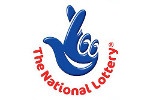 1995
Factory doubles in size
Our neighbours move out, so we take the opportunity to move into Unit 15.  With our continued growth we double the floor size to 10,000 sq ft ensuring plenty of space for future growth.
1996
MRP system installed
To ensure we remain competitive, the company takes the step and introduces a fully computerised system into the business.  Part of that is manufacturing using MRP.  It is a big undertaking to change from a manual system but the benefits are instant for both us and our customers.
1998
Dax Ward rejoins the business
Today's Managing Director, re-joins the business from a connector manufacturer after leaving in 1994 to pursue a career in sales. Dax re-joins as Sales Manager.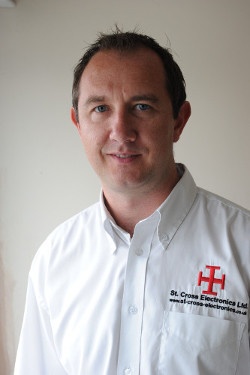 2000
Invensys join customer list
Invensys procure all cable assemblies from St Cross Electronics.  Cables are used for 2G and 3G mobile communications base stations all over the UK and Ireland.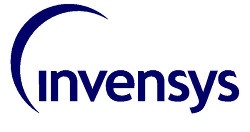 2003
Management buy out agreed
In 2003 a MBO is agreed by owner Patrick Kiely and new owners to be Adrian Jukes and Dax Ward.  Patrick Kiely after 20+ years retires from St. Cross Electronics after guiding and building the company.
2005
Bowman Radio MOD contract
We supply all cable assemblies that are being used by end customer General Dynamics on the Bowman Radio contract. This is the new radio system used by the British Army.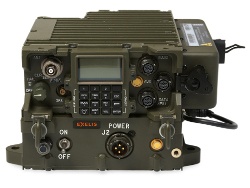 2007
More Quality approvals added- ISO9001/14001/OHSAS18001
We are awarded approval to operate our QC system under ISO9001 / ISO14001 and OHSAS18001.  This allows us to stand us aprt from our competitors and within 6 months were awarded this approval which we still hold today.
2009
Motorsport sector set up
We started to supply F1 teams cable assemblies and decided to set up a dedicated cell/team for this technical market. Soon after this was set up we supplied teams from club racing through to GT series.
2010
UL approvals awarded
We were awarded UL approval status to manufacture cables for USA, Canada and USA/Canada together.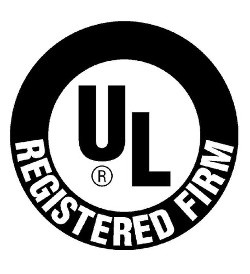 2011
Awarded first NASCAR order
Our motorsport team were awarded with a NASCAR order from our USA partners.  The first order was for 70 car sets to be delivered in a 6 week window.  This was achieved in the deadline to the highest quality despite the order coinciding with our 10 day Christmas shutdown.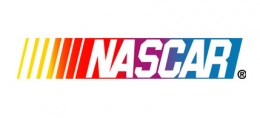 2012
Supply Americas Cup Organisation
We supplied Americas Cup with cable assemblies used to enhance the TV viewing experience.  All tracking, positioning, speed data was fed back to ACO using cable assemblies manufactured here in the UK.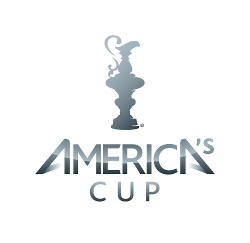 2014
Change in MRP system
A major overhaul of our IT system was organised, and this included changing our MRP system to a new ERP CRM system called Priority.  This has improved our business efficiency and even allows full remote access to manage the business from anywhere in the world.
2015
Supply Ben Ainslie Racing
We start to supply Ben Ainslie Racing with cable assemblies that are used on all the development yachts in what will eventually culminate in the design for the boat that will challenge for the Americas Cup in Bermuda in 2017.  

2016
Google
Company starts to supply Google with cable assemblies.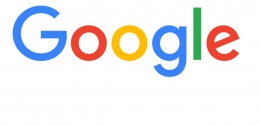 2017
AS9100 QC Approval
Company officially starts moving towards AS9100 accreditation
2018
ISO9001:2015
Company get approval for ISO9001:2015 and ISO14001:2015 standards.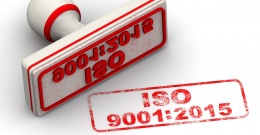 2019
Awarded Mercedes AMG 1 contract
To supply Merecedes AMG cables for the hypercar project. 275 cars all with the F1 PU.
2020
COVID-19 arrives.
A worrying time for the business being told that we have to stay at home and stop working!  As a supplier to many key industried including medical and defence, we were told we had to stay open.  It turned out to be our most successful year.