Tooling Facilities - Our Key Business Asset
It goes without saying that tooling is a key asset of ours and over the years we have collected a vast array of tooling from simple hand tools to fully automated robotic CNC wire preparation machines. These machines are invaluable as crimping and wire technology gets smaller and smaller. The only way to crimp onto such tiny strip areas is to use tooling that we have invested in.
Komax Tooling - Swiss Excellence As Standard
Since the start of St Cross Electronics we have standardised using Komax tooling. Why? Because we are not tied into one connector manufacturer's automatic tooling, we are partnered with a specialised Swiss manufacturers tooling that is aimed at every connector manufacturer. The Komax Gamma machines we run have crimp force analysers built into them that actually check every single crimp as it is terminated. These machines can even tin wires automatically. Producing harnesses on such machines reduces costs without reducing quality.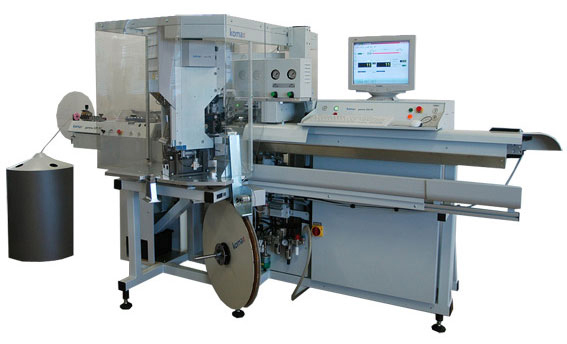 Over 100 Hand Crimping Tools
Hand crimping using special tooling still has its place. We have over 100 hand crimping tools of various guises and these are all calibrated by ourselves in house. Every crimping batch we do has a first and last crimp tested to destruction. We test for a good tensile test, crimp height and a gas tight joint. These results are recorded onto every job sheet we raise and the results are filed for a minimum of 5 years. As an ISO and UL approved manufacturer traceability is something we have been doing since we started.
All Testing Results Recorded
We also need to see direction of trends on our tooling, so recording results lets us see which direction our tooling is going. This ensures we can prevent tools from failing when we need them. We are in control of repairs or replacements. This gives value to our customers that they know when we come to start a manufacturing process that the tooling is in first class condition and ready to start the job.
A Solution For Even The Most Complex Project
Some other crimp tooling we have are stripper crimpers, these will strip and crimp in a two stage operation when a wire is inserted onto a pressure pad. We have over 80 bench crimp applicators, tinning machines, 7 automatic cut and strip machines, 4 automatic RF cable preparation machines, hot tweezers, inkjet wire printer to name just a few.
Rigorous Equipment Testing and Calibration
All tooling is maintained either in house or by manufacturers on at least an annual basis.  We have invested over £200,000 in test equipment ranging from Cirris CH2 and signature testers to hand held devices. This is of course calibrated and checked each time we set up a test operation.  All test results are stored for 5 years minimum.