Semi-Rigid and Flexible RF Cable Assemblies
St. Cross Electronics manufacture and supply a wide range of RF cable assemblies here in the UK. RF Cable assemblies are used to connect different equipment and systems surveillance, communications, and test equipment. They are divided into semi-rigid and flexible RF cable assemblies. Many elements need to be considered when choosing a great high-frequency cable: types of connectors, characteristic impedance, standing wave ratio (or reflection coefficient and return loss), attenuation, speed of dissemination, capacitance and inductance, normal rated voltage and power, frequency range, isolation, noise level, flexibility, environmental adaptability.
Rigorous Production Process With Nothing Left to Chance
As a manufacturer our partner naturally places a lot of emphasis on the supply and delivery of its connectors. The production process leaves nothing to chance and is the result of extensive research involving the critical factors: Operating Frequency, Characteristic Impedance, Skin Effect, Cutoff Frequency, Intermodulation, Voltage and Power Rating, Leakage.
Stringent Technical Requirements Met Every Time
Once the stringent technical requirements of our customers have been met, it is down to our high performing facilities and machines to go from design to product. Both our site here in the UK and FE have the same quality standards, with ISO 9001 and 14001 as standard.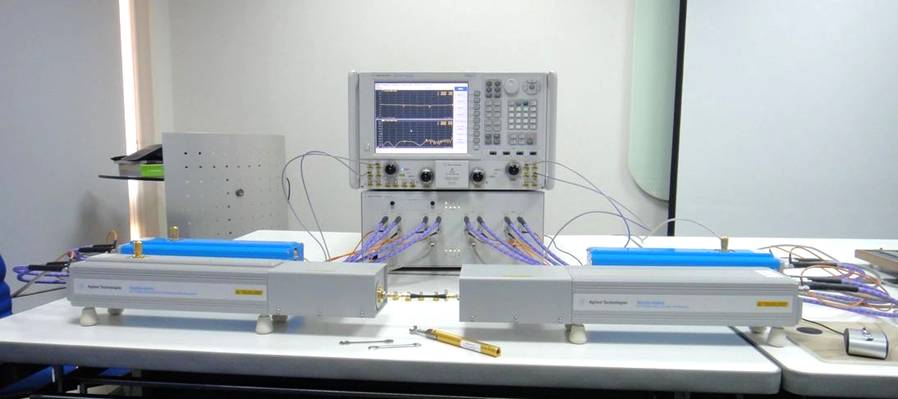 Electrical, Mechanical and Environmental Testing
A wide range of test are carried out to ensure what is delivered is correct and able to be used first time.
ELECTRICAL TESTING: Specialised test equipment is used to examine all types of products' return loss, VSWR, conductor impedance, insulation impedance, and withstanding voltage in order to meet international regulations.
MECHANICAL TESTING: Retention testers examine all products stress, pressure and damage tolerance.
ENVIRONMENT TESTING: We regularly conduct salt spray testing with our partner in order to ensure that the electroplating of each component meets the MIL standard.