Posted on January 9, 2018 by StCross
Code 60 Virtual Safety Car – C60VSC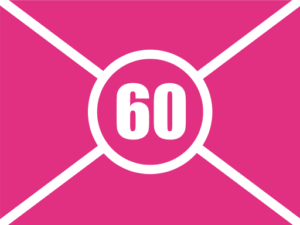 St Cross Electronics and Cartek Motorsport have become technical partners on a new device aimed at improving safety to race circuits, competitors and marshals.
The Code 60 Virtual Safety Car was launched at PMW Expo 2017 and already has been received well with new orders being taken in The Netherlands by the DNRT (Dutch National Racing Team).
***The product will be on display at The Autosport International Expo from 11-14 January 2018 on the Cartek Booth 8244.  You will find Dax there to give a demo, and be able to chat about the merits this new product brings to circuit safety and competitor fairness.***
A collaboration between two motorsport electronic companies, St Cross Electronics and Cartek has resulted in a simple system which can be installed on any car and used at any race circuit to allow all of the safety and performance benefits of Code-60 to be fully realised.
What is the Code 60 flag?
Introduced in 2000's, the Code-60 flag concept was deemed to be safer, quicker and fairer way to neutralise a race when an on-track incident required marshal intervention.  Although successfully used in top level endurance racing in Europe, when this concept was later introduced to club level, circuit racing in the UK, several problems were encountered.  This was mainly due to cars and drivers at this level of racing not being equipped with the communication systems or instrumentation as commonly found in high level GT racing.  As such, it was almost impossible for a club level driver to hold their speed to the required 60kph when required and also for officials to monitor a drivers' behaviour during a Code-60 situation.
How does it work?
Each system has a Code 60 Driver Indicator System (C60DIS) that is GPS driven and through a sequence of LED's on the C60DIS, it gives the driver a visual bright indicator of what speed they are doing.  This gives the driver the feedback they need to maintain a safe 60kph, but also external indicators show to other drivers and observers whether the car is above or at the desired 60kph speed limit in place set by the Code 60 flag.
For more information and a live demo of the C60VCS system do come and visit our booth at #8244